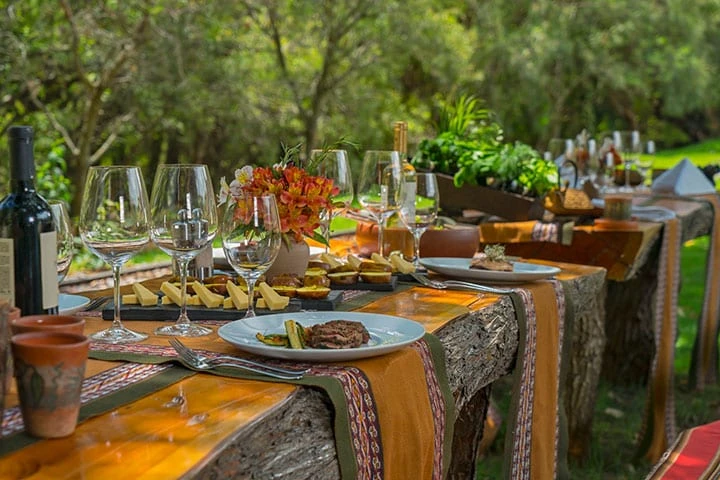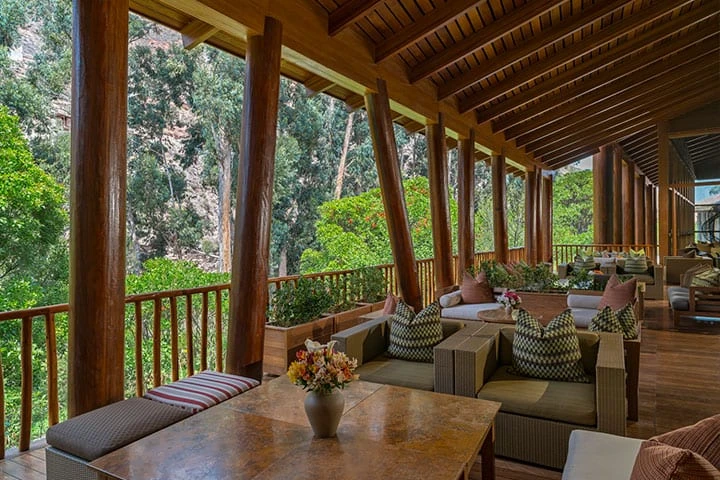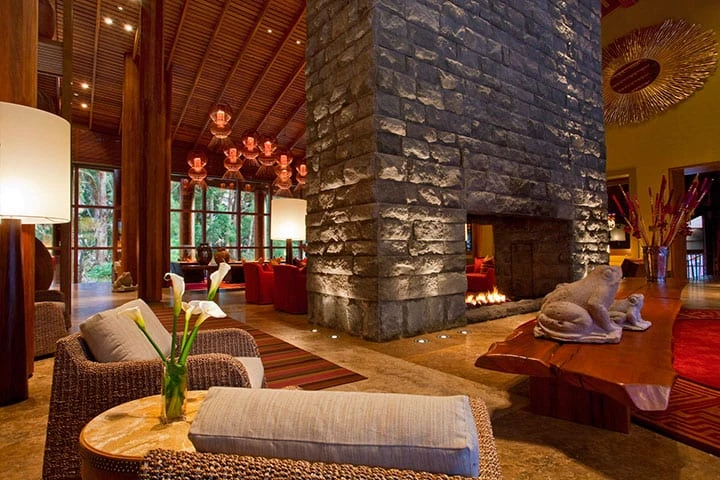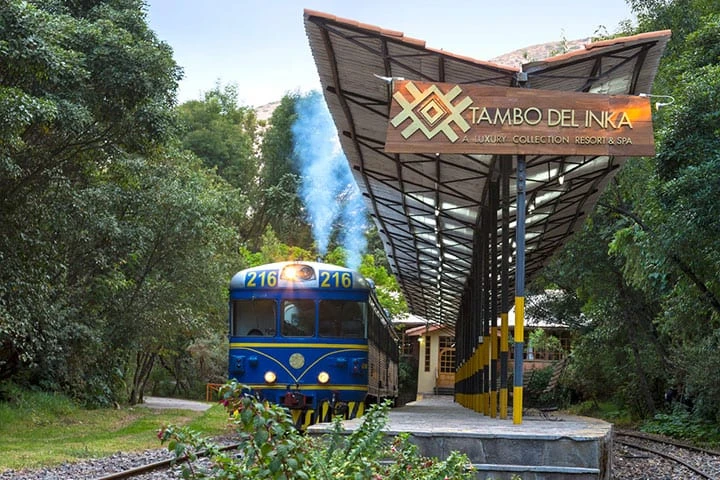 Tambo del Inka
Tambo del Inka Hotel is located 50 minutes from the city of Cusco in the Sacred Valley of the Inkas. It is one of the best hotels of Peru. Travelers can easily reach Machu Picchu, the mystical Inca citadel, from there.
It offers rooms of the following categories: Deluxe, Deluxe Terrace, Suites and Senior Suites. The entertaining activities within the hotel´s premises range from Pisco to Gin & Tonic tasting, and from artisan bread making in a mud oven to food experiences based on ancient cooking techniques. It also has the Kallpa Spa which offers a variety of services from massages to Skin & Body treatments to therapy baths, using Inca ingredients. Massages can be done in a couple or in-suite and it can also be a therapeutic massage. Whereas Skin & Body treatments include body wrap, facials, foot bath, lip treatments, manicures, pedicures, paraffin hand treatments, and waxing. Travelers can relax and indulge the senses at the Kallpa Spa. The hotel also has a jacuzzi, plunge pools, and steam room. Its service is unparalleled and offers different travel experiences for groups, weddings, meetings, and incentive travel.
The hotel´s restaurant called Hawa offers a unique opportunity to explore new flavors of Peruvian cuisine, recognized as one of the best in the world. The Tambo del Inka Hotel´s design maintains a perfect balance of indigenous elements such as woods and textiles. It also offers a conference room with capacity for around 350 people, perfect setting for sparking new ideas or having a spectacular wedding reception surrounded by Andean nature.
Last but not least, the Intense Peru team highly recommends to consider the Tambo del Inka Hotel and the Palacio del Inka Hotel in Sacred Valley and Cusco, respectively. For more information on the trip itinerary, please go to: Peru Luxury Tours 7D6N.
Amenities and Services
UnionPay payments are accepted
Parking (subject to availability)
Services With Additional Cost